Robin Peterson
Painting
Robin Peterson is a northwest native with a strong attraction to wilderness adventure. Her professional background includes an unconventional blend of science and art, with a veterinary medical degree, advanced training in equine surgery and graduate studies in natural science illustration. She is a full time freelance illustrator and fine art and portrait/commission painter. Wild things and landscapes are favorite subjects, rendered in an evolving representational style.
"The experience of wilderness is a means for great personal enrichment. I have had the privilege of working as artist in residence in several National Parks and Wilderness areas, I have traveled to Africa on safari and regularly kayak and backpack remote areas of the Pacific Northwest. Each experience of wilderness has had a profound influence on my life and work."
A driving force in Robin's painting is to bring the beauty of wilderness and wildlife to those who have not had the opportunity to experience them first hand. She hopes her work reminds people of the irreplaceable value of wild places and the importance of protecting them for generations to come.
Website: www.fernwoodstudio.com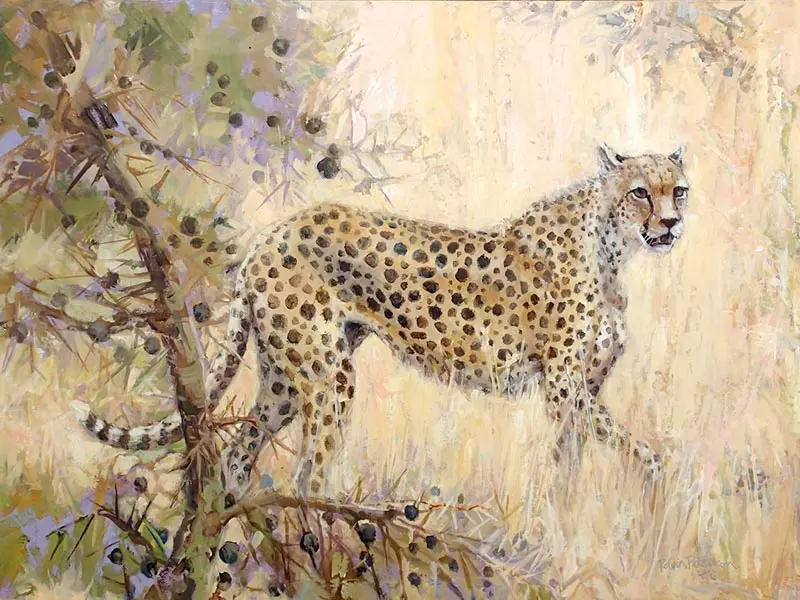 Robin Peterson
Seeing Spots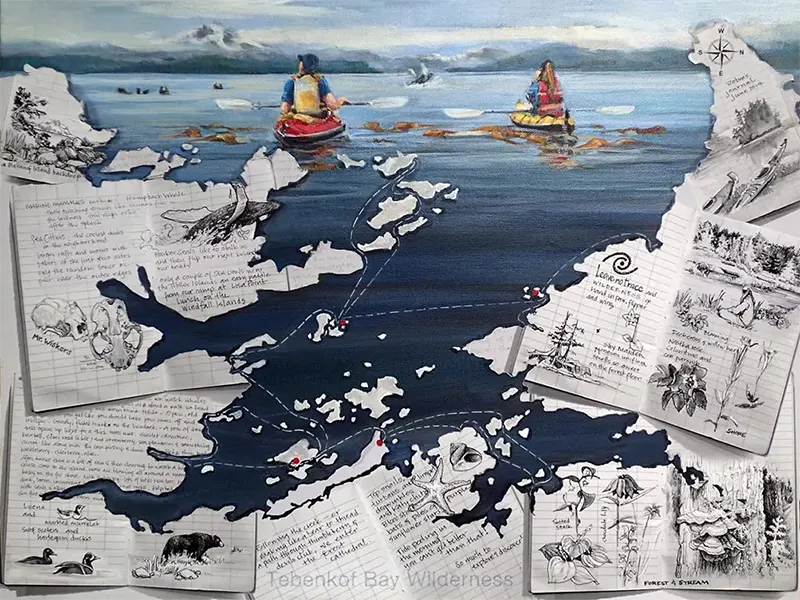 Robin Peterson
Tebenkof Bay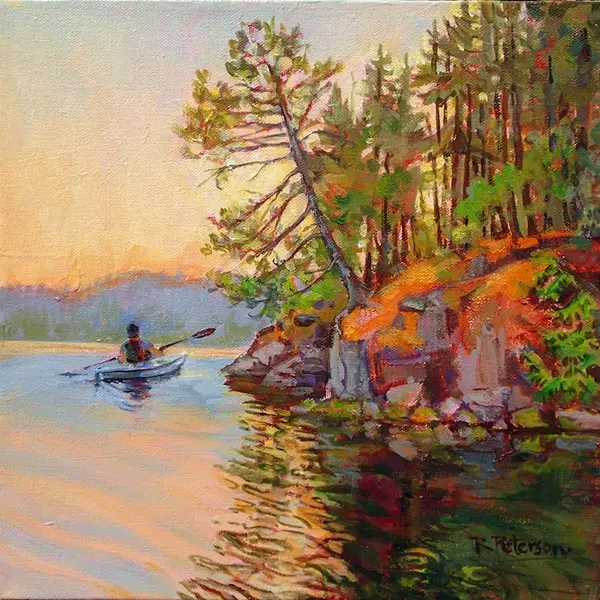 Robin Peterson
Sunset Paddle